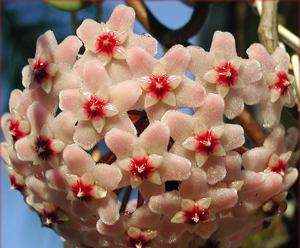 For many gardeners and nature lovers the end of the growing season can be a difficult time. Everything seems barren outside and the thought of almost 4 months with a desolate landscape seems unbearable. One way to ensure a positive mental state is with houseplants. Many amazing varieties of tropcial and desert plants exist that will keep your home filled with beautiful shades of color and incredible textures.
Houseplants will infuse your home with some much needed life and they will also help clean the air, which can get stuffy and polluted in the winter. A favorite of Tom's is the Dieffenbachia. It is a common large-leafed plant, but there are some striking new hybrids available now. This is a low-maintenance variety—it does not require direct light, just a bright room, and it only needs moderate water.
Another very interesting and easy-care houseplant is the Rubber plant. We have a couple of different varieties, my favorite being the Tri-color. Its mix of cream, red, and green foliage looks stunning on its own or in a mixed container with creeping plants.
These are just a couple of our favorites. We have many varieties of Cacti, Succulents, Philodendrons, Pothos, Hoya, Citrus Trees, Palms, and lots more. If you're looking to add some green into your home or would just like to breathe some tropical air, come and explore our greenhouse—we are open all year long!