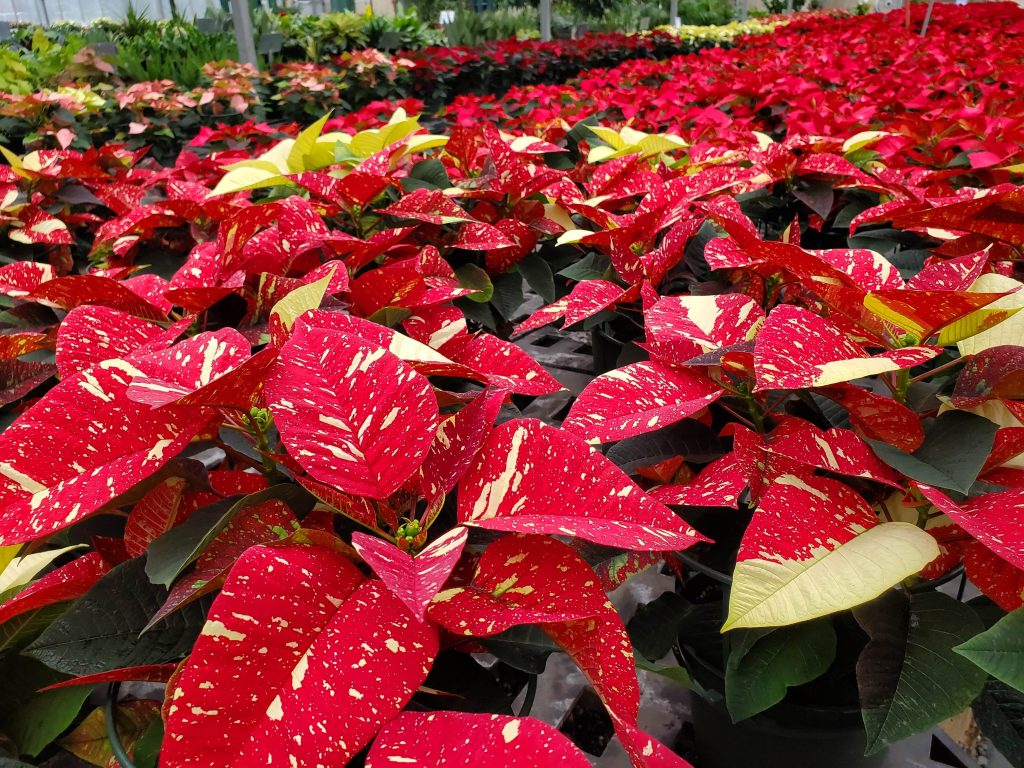 Our greenhouses and retail store are OPEN for business.
Monday – Saturday from 9am – 5pm
Sunday from 10am – 5pm
Accepting holiday orders! We would be happy to offer curbside pickup to any customers interested in shopping safely this holiday season.
Discover unique indoor/outdoor decorations and gifts in our retail store, and take a stroll through our greenhouses to see what's growing.
5 Weeks Until Christmas!
Our Glass House is slowly starting to fill up with festive decor, ornaments, fragrances, and gift ideas, and our poinsettia crop is starting to gain color as the days shorten. We grow thousands of poinsettias in four different sizes and a variety of specialty colors, from your ordinary red, pink, and white to unique patterns and colors.
Houseplants all winter long!

Festive Decor & Gifts
Follow Quality Gardens on Facebook for updates, gardening tips, and additional information.