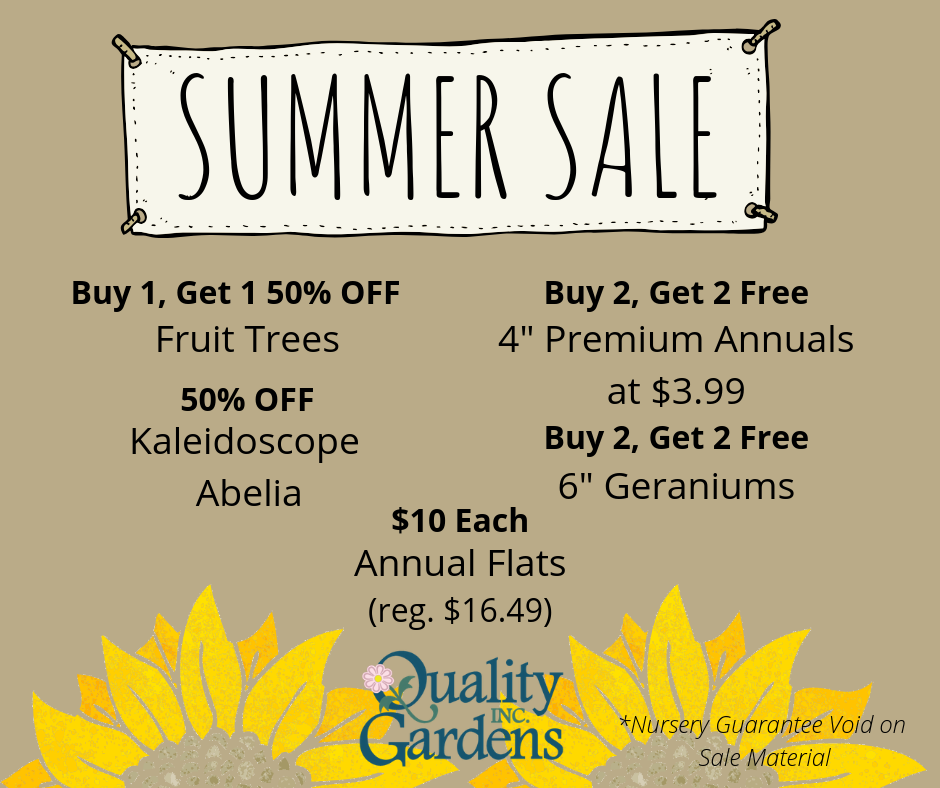 Summer is here, and it definitely looks and feels like it at the greenhouse. Kick off the summer with savings in our nursery and greenhouse. BOGO 50% Off Fruit Trees, $10 Annual Flats, Buy 2, Get 2 4″ Annuals, $10 hanging baskets, 50% Off Tropical Trees and Vines including Hibiscus, Bananas, Palms, and Jasmine! If you still have some spots to fill in the garden or hanging baskets that need replacing, now's your chance!
Summer-blooming perennials are starting to shine in our perennial yard, including Coneflowers, Speedwell, Shasta Daisies, and Black-Eyed Susans. In the nursery, Rose of Sharon and Panicle Hydrangea are stealing the show. We have an expansive selection of shrubs and trees of all sorts that is always changing. Ask about our delivery, installation, and landscaping services!
Believe it or not, our growers are already hard at work starting our fall crops, including the thousands of garden mums in our mum field. We grow over 50 varieties and colors of mums for retail, wholesale, or fundraiser customers. Along with other fall crops such as flowering cabbage & kale, sunflowers, ornamental millet, and asters.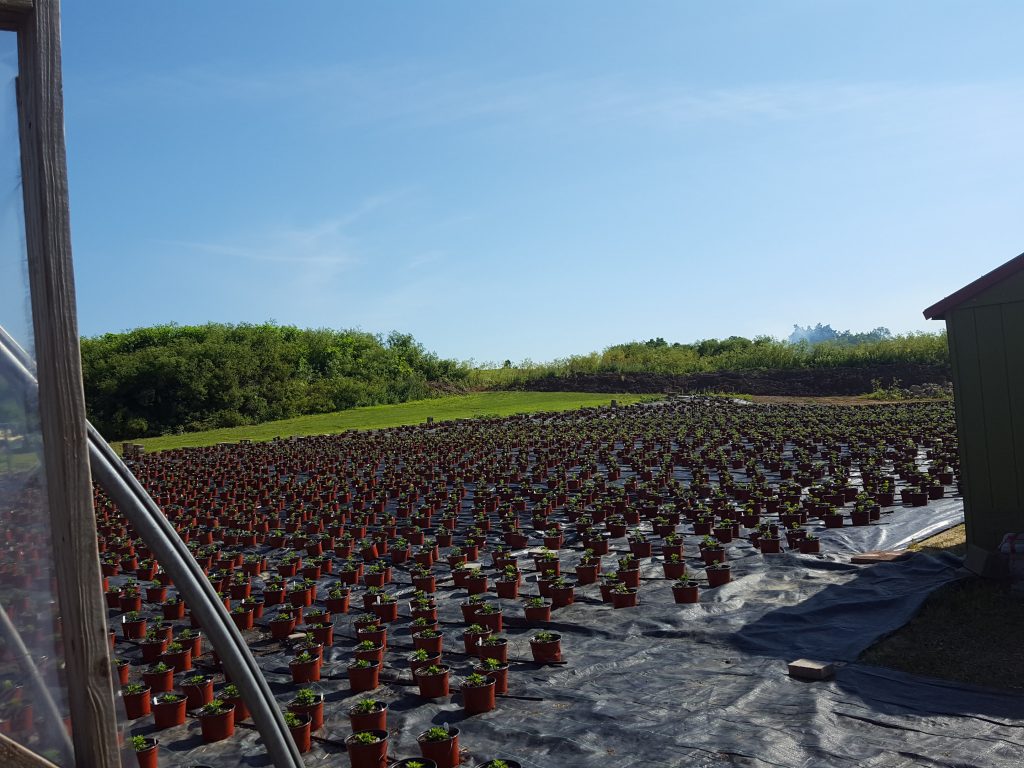 ---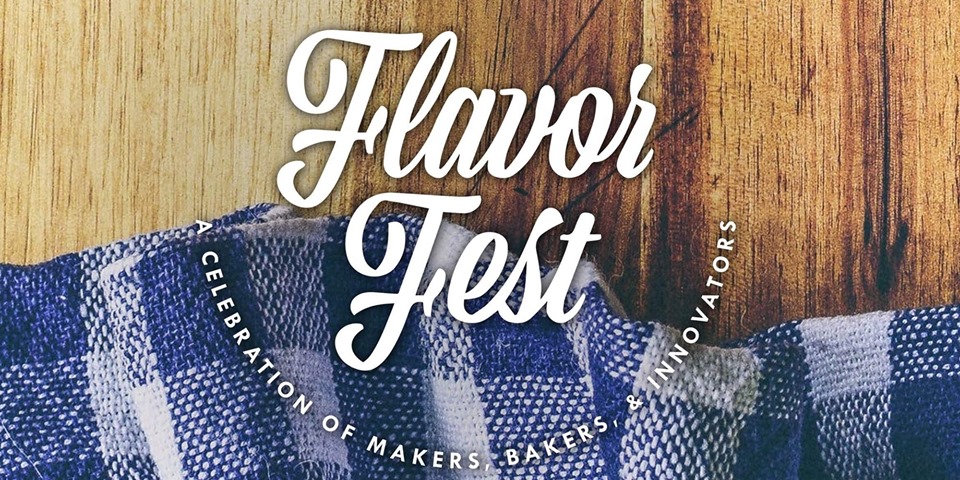 Mark your calendars! Flavor Festival 2019 hosted by Quality Gardens Inc and Bloom Cafe is coming up on Saturday, July 20th from 10AM to 3PM.
This is not an average craft fair, nor is it a typical bake sale. Our vendors are bringing everything from fine art to handcrafted jewelry to local honey to tasty treats. Come out to shop from local artists, enjoy a beer from Stick City Brewing Company, or find a unique gift. Follow us on Facebook or Instagram for vendor highlights and event updates!
This event is admission free and open to the public, but RSVPing via Eventbrite is helpful to us!
---
Landscaping plans? Follow the banner to shop Monrovia's selection of landscape plants and have them delivered directly to Quality Gardens Inc. Order online now for pick-up in our nursery or swing by our nursery to check out our in-store selection.