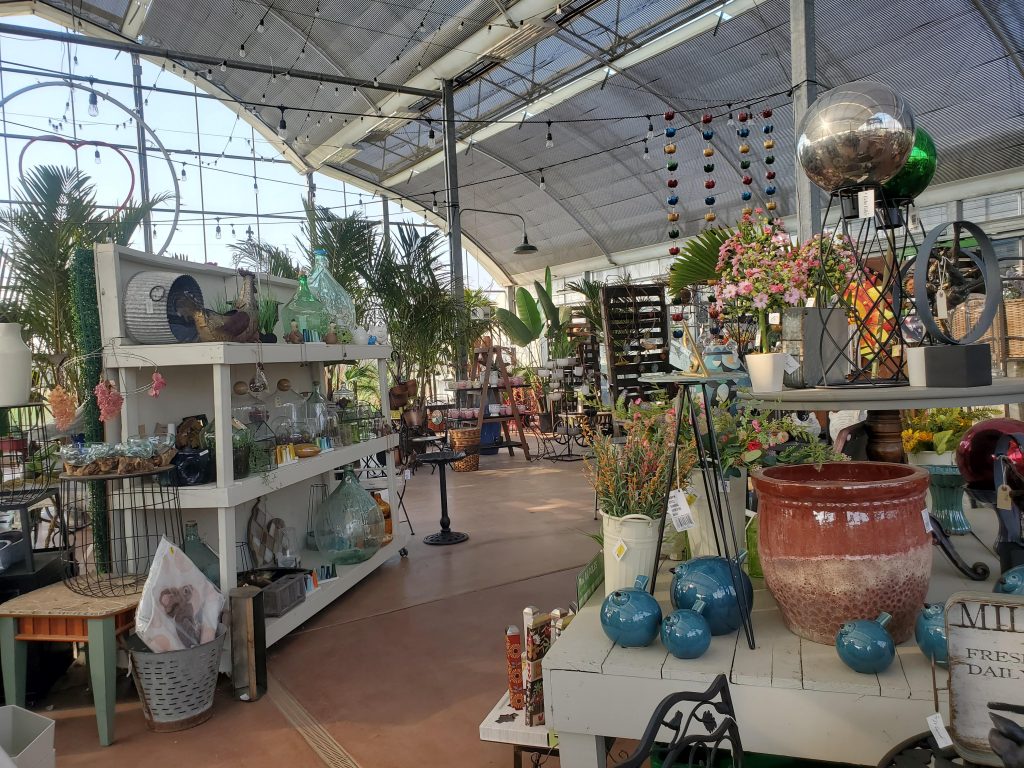 Our greenhouses and retail store are OPEN for business.
SPRING HOURS
through May
Monday to Saturday from 9am – 6pm
Sunday from 10am – 5pm
Our greenhouse and retail store are open daily! Discover unique indoor/outdoor decorations and gifts in our retail store and see what's growing in our greenhouses. We have 10+ greenhouses teeming with a wide selection of annuals, perennials, tropicals, houseplants, veggies, herbs, plus an extensive woody nursery stocked with hardy shrubs and trees.
Spring is here, and we have thousands of hanging baskets, combo planters, annual flats, and specialty annuals to bring color to your home garden all summer long. Keep an eye on nighttime low temperatures, as we could still get some cold snaps and frosts here in Western PA until mid-May. It's time to get gardening!
New shipments of hardy plants are arriving all the time! We offer delivery and install services on all shrubs and trees, as well as full landscape design services, and our crew is hard at work this season.
Hardy Shrubs & Trees in our Nursery

Step into a Tropical Paradise
Follow Quality Gardens on Facebook for updates, gardening tips, and additional information.