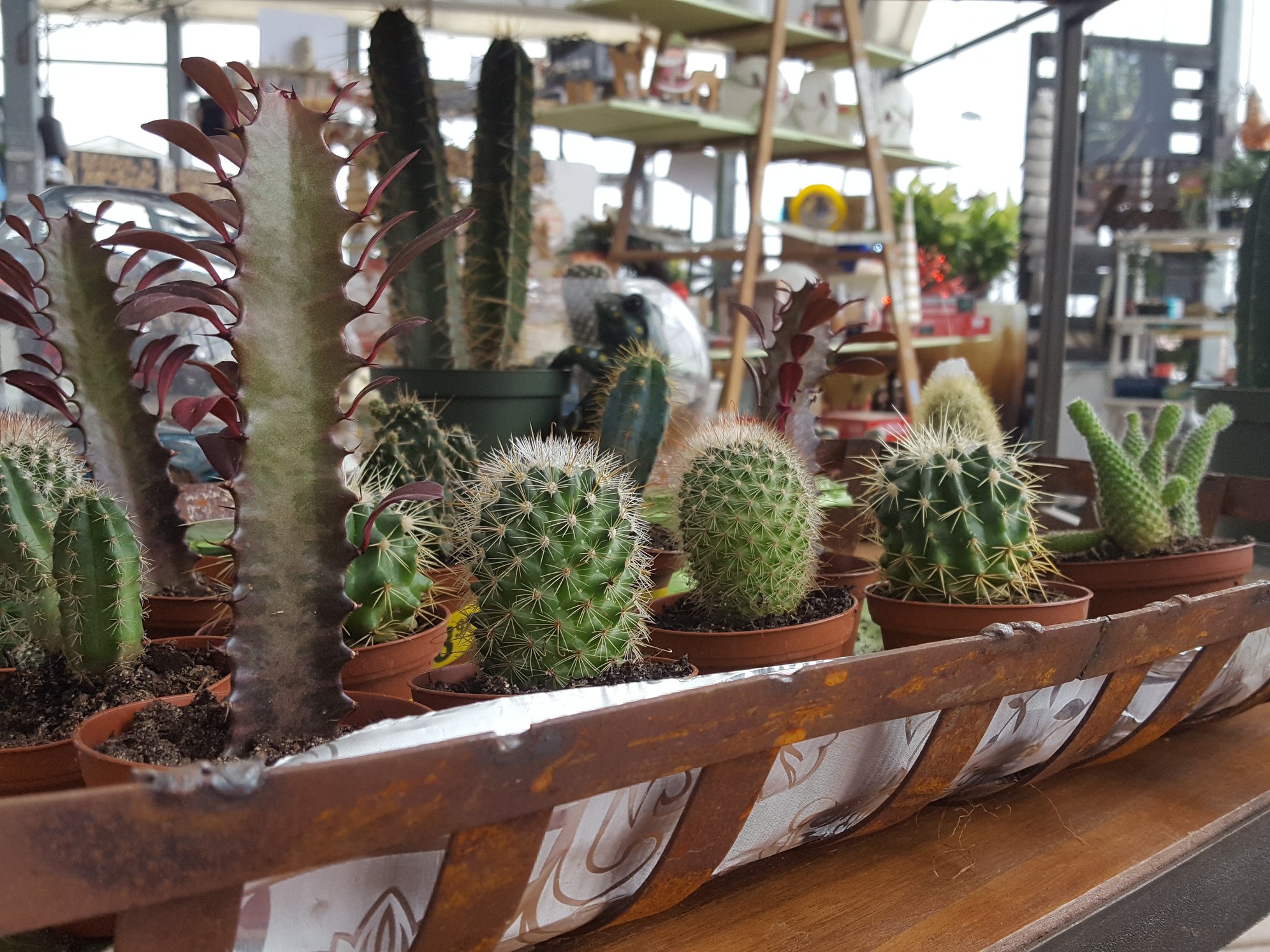 Forget the wintry weather, there's no shortage of green in our houses this time of year! Quality Garden just got in a huge shipment of beautiful houseplants. Spiky cacti, a rainbow of succulents,  boldy-patterened Dumb Cane and Chinese Evergreen, colorful Crotons, leafy ferns, low maintenance ZZ Plants, a hoard of air plants, and more. We're open from 10am-5pm through the winter, so come check it out!
Colorful Crotons!

Adorable mini succulents!

A hoard of air plants!
---

Next Wednesday, January 23rd from 7pm to 9pm , join us for the second part of our eco-speaker series. Learn about Medical Marijuana in Mars from our speakers, Dr. Bryan Doner and Diana Briggs. A portion of event proceeds will benefit MHY Family Services. Register and find more information HERE.
The third part of our speaker series is scheduled for March with possible topics including gourmet cooking with fresh ingredients and beer brewing.

If a night of dancing and community fun is more your thing, join us Saturday, February 23rd from 7pm to 10pm for Salsa & Salsa night in the greenhouse! Whether you want to come and dance, come for the appetizers and drinks, or come to people watch, we welcome you either way!  DJ Jeff Shirey of Salsa Pittsburgh will be playing lively latin music, and giving introductory group lessons at the begining of the evening.  We can't make any guarantees about the people watching, but we figure that two out of three is a good start for our first Salsa & Salsa event!
We do have some surprises in mind, and we are looking forward to a fabulous evening raising funds for the Mars Area Public Library. Register and find more information HERE.