Escape the winter greys in our little jungle oasis! Enjoy breakfast or lunch from the Bloom Cafe in our new greenhouse dining area.
Need a Valentine's Day gift with room to grow? Cyclamen will bloom in reds and pinks on a windowsill through spring. Heart-shaped Anthurium blooms are even longer lasting.
We are stocked full with an extensive collection of houseplants and succulents. Orchids, Bromeliads, and Cyclamen are in full bloom this time of year and looking beautiful. Need a low maintenance plant for low light? Try Pothos, Heart-leaf Philodendron, ZZ Plants, Snake Plants, and many other options in stock.
Our growers are already hard at work preparing for spring. Here's to a 2020 growing season in full bloom!
We are open daily through the winter from 10am to 5pm.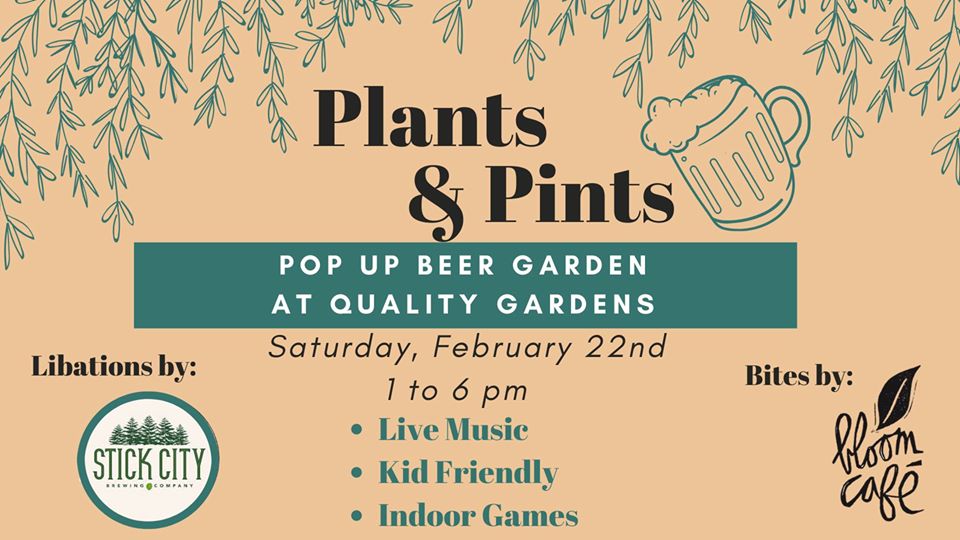 Coming up this month!
Join Stick City Brewing, Bloom Cafe, and Quality Gardens for a fun afternoon of greenery, good beer, and good food. Bring the kids for outdoor games in the greenhouse, and enjoy live music throughout the day.