724-625-2770
Dear Valued Customers,
We know these are uncertain times for all of us but especially so for small, family-owned businesses, so we would like to take the time to update you on our current business operations.
While our Gift Shop is CLOSED to the public, our Greenhouses and Nursery are OPEN for business. To protect you and our employees, we are offering Curbside Pickup and Home Delivery in order to keep everyone's personal contact to a minimum. Give us a call! 724-625-2770 Our retail staff will work with you to get you what you are looking for and coordinate getting it to you!
In addition, our Landscaping and Install Services are fully operational.  Fruit trees and spring-blooming shrubs and trees are available for delivery from our nursery to your home with more nursery stock arriving in the coming weeks.
Our growers are hard at work preparing for the spring season and caring for our greenhouses and nursery full of Easter flowers, vegetable starts, herbs, annual flowers, perennials, shrubs, and trees.
We are accepting PHONE ORDERS and are happy to coordinate CURB-SIDE PICKUP AND DELIVERY SERVICES for all available plant stock and merchandise.
Call us at 724- 625-2770
Monday – Saturday from 9am – 5pm
Sunday from 10am – 5pm
An online ordering system is in the works for greater convenience. Stay tuned for updates.
Colorful pansy flats are ready to plant in your beds or containers ($16.49/flat; $2.09/4-pack). If you need seeds, soil, or spring gardening supplies, we've got you covered!
Our retail team is putting together gardening kits to help keep the kids busy at home. Please call and let us know if you would like anything special, and we can put it together for you.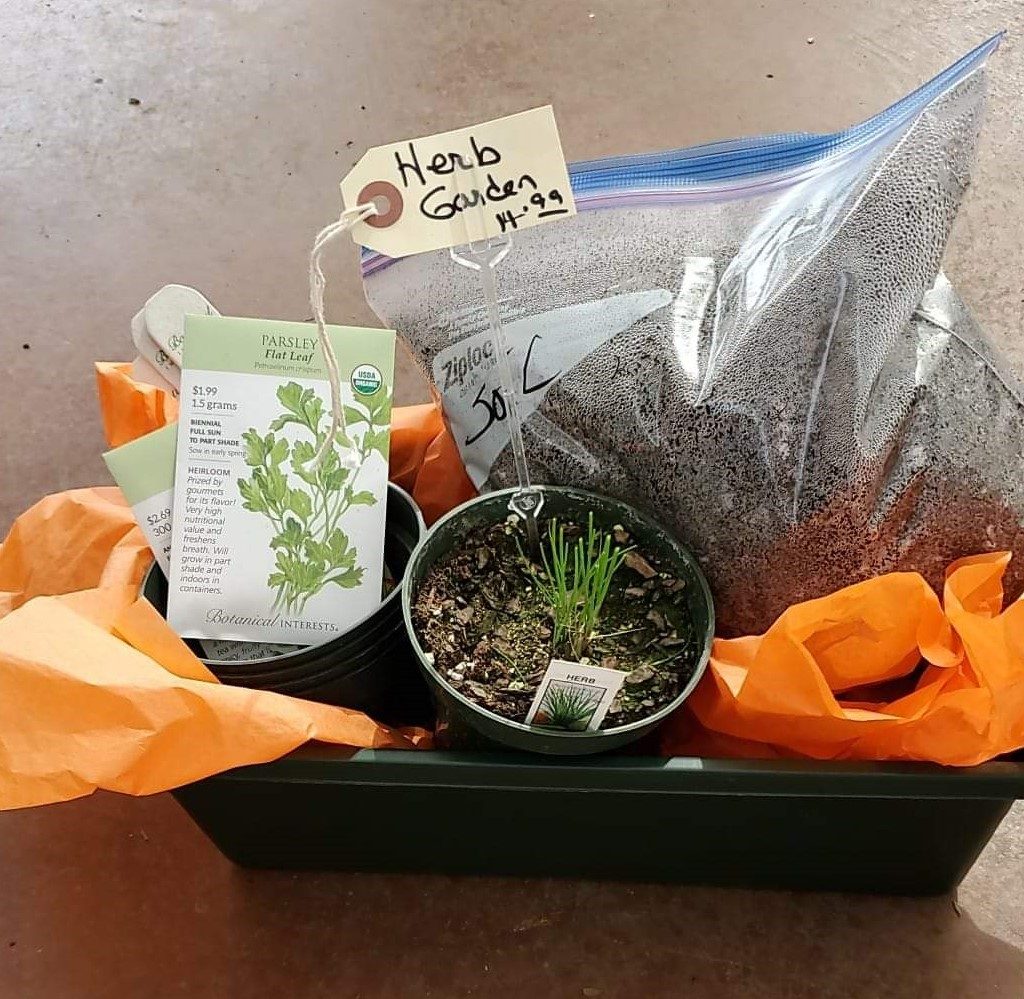 The Bloom Cafe is open for TAKE-OUT with an expanded "Heat and Serve" dinner menu. Call 724-625-1211 or check out their Facebook for info.
Follow Quality Gardens on Facebook for updates, gardening tips, and additional information.
For many of us, our gardens, yards, and plants are life-sustaining and can serve as a source of calm, productive activity, and joy during this time. We are here to support the community with any gardening-related questions or concerns.
Spring will come.