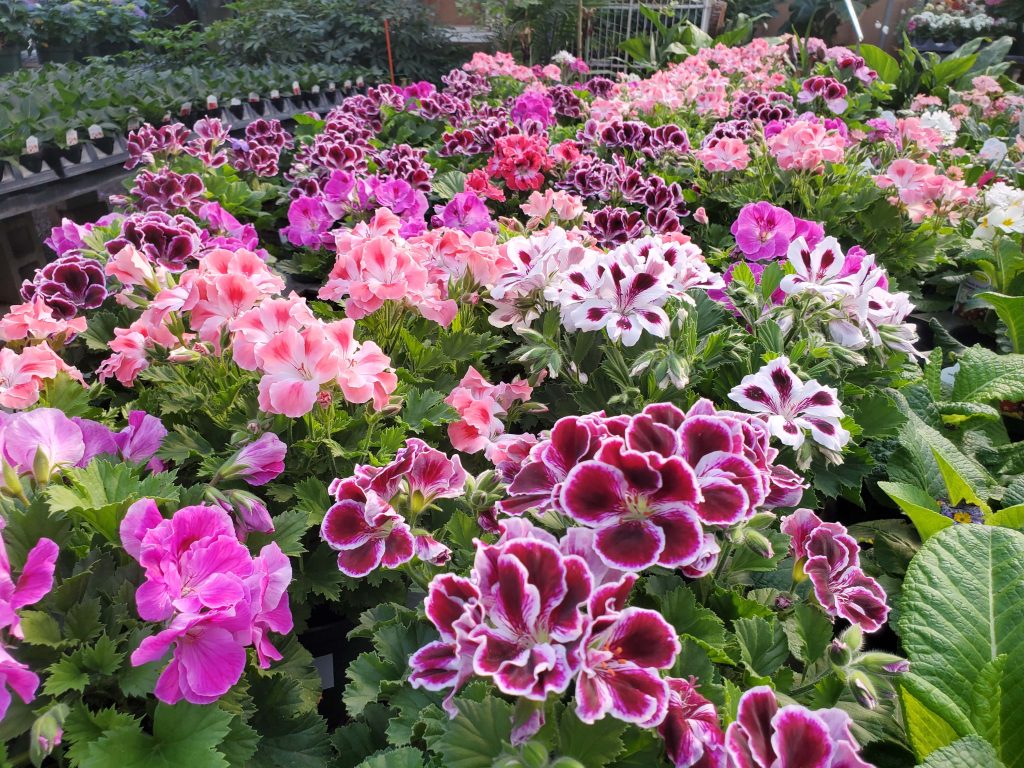 Spring has sprung, and every one of our greenhouses is already stuffed full of growing plants. Our average last frost date of May 15th-20th may be still be a month and a half away, but frost tolerant annuals like pansies and veggies like brassicas can be added to the garden. In the meantime, feel free to enjoy the color and fragrance of our main houses. Plus, our retail Glass House and back patio are overflowing with art, outdoor decor, fairy garden accessories, pottery, fountains, gardening supplies, gift ideas, and more!
Regular shipments of trees and shrubs are starting to arrive in our woody nursery. Our knowledgeable nursery staff can help you pick out the plants that are best suited to your landscape's needs. We offer delivery and install, as well as full landscape design services.
Spring hours start April 1st! Soon to be open 9am to 6pm Monday – Saturday & 10am – 5pm Sundays
Follow Quality Gardens on Facebook for updates, gardening tips, and additional information.