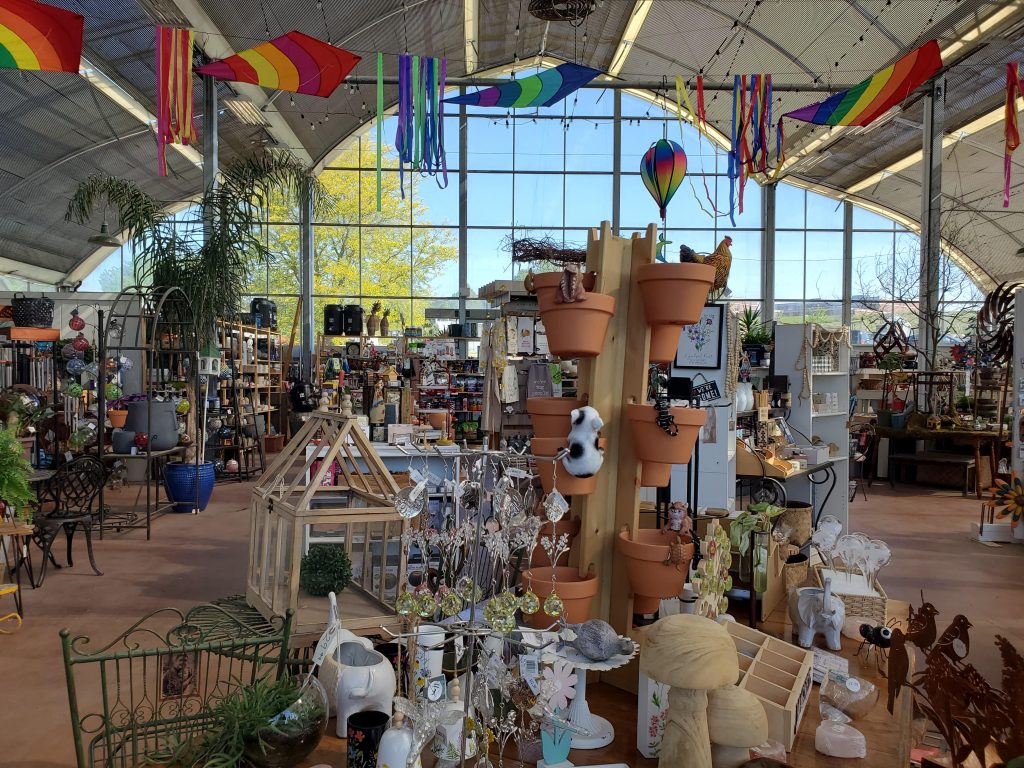 As the weather heats up, watering deeply and regularly is crucial to the success of any plants newly-added to your landscape. Water new shrubs and trees daily for the first few weeks after planting to help them establish, especially in dry weather in full sun. Allow a hose to run over the rootball at a trickle for at least ten to fifteen minutes to ensure that the roots are fully saturated. Mulching around the base of the plant can also help retain moisture. Plants in containers dry out more quickly than in the ground, so your hanging baskets and planters may need a thorough watering every morning to keep them happy and healthy.
Our retail Glass House and back patio are overflowing with art, outdoor decor, fairy garden accessories, pottery, fountains, gardening supplies, gift ideas, and more! Regular shipments of trees, shrubs, and perennials arrive all season in our woody nursery. Our knowledgeable nursery staff can help you pick out the plants that are best suited to your landscape's needs. We offer delivery and install, as well as full landscape design services.
Open 9am to 6pm Monday – Saturday & 10am – 5pm Sundays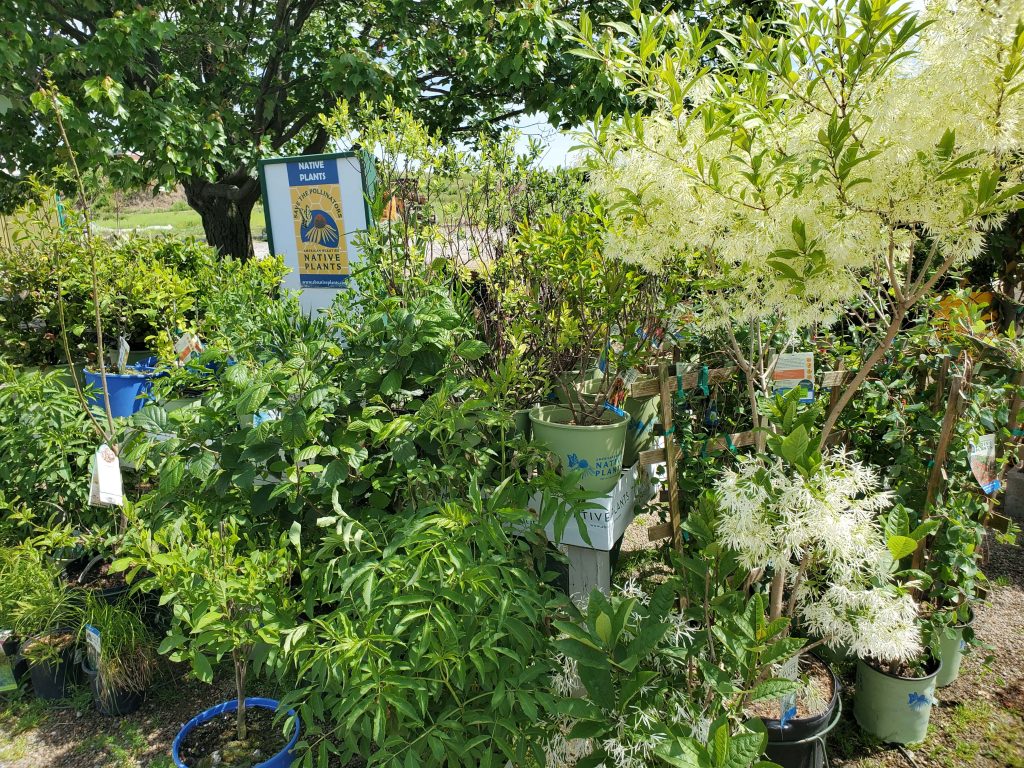 Follow Quality Gardens on Facebook for updates, gardening tips, and additional information.