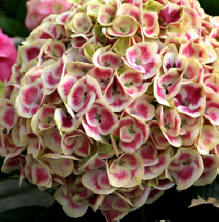 One of our favorite summer blooming shrubs is Hydrangeas.
You just cant beat the large showy blooms on so many of the varieties. Whether it is a Macrophylla (Mop-head or Lace-cap), Paniculata (pinnacle), Quercifolia (oak-leaf), or Arborescens (Annabelle); they each have something to offer to your landscape.
That being said, Debbie's pick of the Hydrangeas this year are the Cityline Hydrangea Series. They were developed for the small yard in mind being that they only grow to be about 3 ft tall and 2-3ft wide. They come in an array of pinks and blues and feel free to play with your soil ph to change the colors even more.
Come on in and talk to Debbie or Sarah, our knowledgable nursery staff to help pick the best one for you.